Main

—

Navigating Virtual Data Room Pricing: A Comparative Analysis
23, June 2023
Navigating Virtual Data Room Pricing: A Comparative Analysis
Selecting the ideal virtual data room can prove to be a daunting task, given the numerous options and varying prices available. However, it's imperative to remember that affordability should not be the sole determinant when choosing a VDR because there are other crucial factors to consider.
So, what affects a data room price? What matters most in the VDR pricing evaluation process? What is vital for making the final decision? Get the answers in the guide below.
Price differentiation in the VDR market
Data room costs vary significantly due to different factors such as the features, security measures, and level of customer service offered by providers.
In addition, the size and complexity of a project can also affect the data room pricing as it may require more time and resources from the provider. For example, a data room can cost anywhere from $20,000 to $40,000 per month, depending on the transaction size and value. However, our findings indicate that some invoices exceed $100,000 due to extended timelines and overage charges.
Therefore, conducting a virtual data room cost comparison is important to determine which provider offers the best value for money.
What affects virtual data room pricing?
Based on our experience, there are 7 key factors that affect the cost of virtual data rooms:
Data room storage
Provider security certifications
Functionality
Technical support
Integrations
Customization features
Provider brand name
The virtual data room software market is rich in offers. However, most of these offers can be put in two different categories:
The first one is a category where customers come to the vendor, get a quote on their needs, and proceed to the purchase.
The second category provides predefined plans, one of which may be chosen by the customer. Just like any other product or service, the virtual data room has its price.
Data room services are not cheap because the technology behind this software is sophisticated and resource-demanding. However, virtual data room pricing model usually consists of a list of different components, which includes but doesn't limit to:
1. Data storage
Virtual data rooms replaced physical deal rooms that used to be popular up until the last decade. The most significant technical challenge for most VDR providers is facilitating fast and secure data exchange by maintaining complex servers.
The data center's physical location, encryption technology, certifications, guaranteed uptime, and many others factors contribute to the maintenance costs and, consequently, virtual data room pricing.
Reliable virtual data rooms perform regular audits to ensure their document storage solutions are up to par with the industry standards. ISO 27001, SOC 1 or 2, GDPR, HIPAA, and other certificates and compliance regulations serve as confirmation of top-level practices.
The more gigabytes of secure document storage the customer needs, the more money should be spent. In this case, one has to consider the online data room, just like any other online data-sharing service. For instance, online data rooms provide 15 GBs for free, and if the user requires more, specific fees apply.
2. Provider security certifications
Superior hardware quality creates a platform for sophisticated security software solutions. However, the practical approach to data safekeeping still varies among providers. For example, some VDRs offer IP-based access restrictions and multi-level user rights, while others don't.
The number and quality of these security features will play a significant role in virtual data room costs calculation. Mainly because it takes great resources and effort to ensure each technical component is operating effectively to create secure document storage.
From the user's perspective, not all security features are equally crucial. The final requirement will depend on the company's size and the particular project. This way, large enterprises will look for things like single sign-on, remote shred, and dynamic watermarking, while smaller firms may not.
You should be aware that different virtual data room software providers offer varying levels of deal room security, with a variety of advanced features to ensure your sensitive documents are kept under your complete control.
Here are some of the main document security features you should look out for when evaluating VDR costs.
File tracking and user activity
An audit trail that demonstrates user behaviors throughout your data rooms, is a crucial component of managing confidential information and users. Professionals working in investment banking or private equity rank the audit trail as one of the most crucial features. Therefore, they choose the data room in investment banking
This feature is also good for data loss prevention due to the precise tracking of confidential information and secure document management. You also have version control to be able to see all changes made in the document.
All digital files are encrypted within the data room solution, which is necessary to guarantee that only users with access to your digital documents can read or edit them. Although not all encryptions are created equal, every virtual data room solution offers a certain amount of protection for cloud storage and secure document sharing.
User permissions and access control
The ability to easily access any file is important, but it's good to be able to also regulate access rights (who can view, edit, or download what). It's an additional user control for confidential files that goes a long way to creating a secure data environment. Permission-based user roles for confidential documents are a must for large corporate transactions that require many user licenses for a project.
Two-factor authentication
How do you know who really is sharing files within your virtual data room? Leading virtual data room solutions offer two-factor authentication, which is a vital step toward preventing unwanted access.
This extra layer of security for virtual data room solutions is the best way to create a safe space to exchange confidential documents. You can share confidential files with watermarking to prevent possible copying or downloading of the file.
3. Functionality
Virtual data room tariff plans often vary based on the set of included characteristics and features. Similar to the security controls, the users can choose between versatile functionality and straightforward, limited-capacity options.
Logically, the virtual data room pricing will vary depending on the VDR's features and capability. While the rule of thumb is often, "the more that is included, the higher is the price", many providers consider certain feature groups as basic and don't charge extra for them.
VDR templates and checklists are typically free and can serve as a great asset in the data room setup.
The virtual data rooms are rich in document storage, and features, some of which may be unnecessary for the potential user. In this case, to keep a reasonable price, online data room vendors provide their potential customers with a right of choice on which features to include and which to revoke.
4. Technical support
A decent virtual data room solution will include the customer support service in the overall price. However, there are instances where a customer can extend the list of services with such features as:
24/7 support
Multi-Language Support
Live Chat
Email & Phone
Personal Assistance
Online Help Center
This is just a simple list of what may be included in the customer service pack. The more online support services the client chooses to have, the more resources they have to spend on it.
Helpful customer support adds tremendous value to modern VDR technological advances. The support agents guide users from the beginning, assisting with setting up the data room, training all participants, and solving any potential technical issues throughout the process.
Although the support team's active contribution may drive up the data room cost, access to live assistance is invaluable.
5. Integrations
Device adaptations and software integrations may also contribute to the answer to, "How much does a virtual data room cost?" When a VDR is available through most operating systems and gadgets and works well with separate tools, such as Zoom or Salesforce, its service plans will likely be pricier.
Having the option to access a VDR from any location or device increases user convenience and significantly speeds up the deal-making. Data rooms also integrate with Microsoft Office Suite and Google Drive, which makes it easier to start using software with the tools you're already using.
6. Customization features
There are instances where a client wants to add additional branding to their online data room interface or other cosmetic features. In these cases, for an additional fee, online data room provider supplies their clientele with the following list of services:
Customize look and feel
Customize watermarks
Apply language settings
Define terms of access
Customize header and footer
Custom login page
7. Provider brand name
A virtual data room market is full of vendors, some of which provide their service for quite an extended period. Such companies as Merrill Datasite and Intralinks possess the reputation of the creditable service providers. However, they will charge a way higher price than such modern vendors as iDeals, Ansarada, Firmex, Drooms, and others. It is essential to understand that the quality of the final product is the same.
The origins of the provider impact its data room pricing as well. Those vendors who exist for decades tend to have higher fees than younger ones. The fact that the provider is old doesn't necessarily mean that it can deliver a suitable service for you. So study the features before sticking to the old-fashioned data room service.
Modern providers are usually cheaper. Or they at least offer a flexible range of prices so that the customers can choose the option that will suit their requirements. It is very convenient since you can pick the plan that will cover your needs while not paying too much for the functions you don't need.
It is always better to look at the company's achievements within the field and its user reviews than consider the brand as one of the primary virtual data room selection factors.
Finally, some virtual data room providers have been on the market longer than others, having created a recognizable brand, developed a customer base, and earned well-deserved brand loyalty. For instance, Intralinks, Datasite, and Citrix have decades of service and a certain sense of status that comes with their products. Such high standing often influences the virtual data room pricing.
At the same time, being in the game the longest isn't always a guarantee of a well-rounded offer. Many users prefer younger companies like iDeals, Ansarada, or Onehub, as they provide a more contemporary outlook on deal digitization and data handling.
Find out the best virtual data room for your business
How many GB do you plan to upload to the virtual data room?
How many users will be in the data room?
What do you need a data room for?
Cost-benefit analysis
Setting up and maintaining virtual data rooms can be costly, especially with some providers charging exorbitant fees for their services. However, the numerous advantages of this technology more than justify the high virtual data room costs.
One of the primary benefits of VDRs is their ability to store and share confidential information securely, ensuring that sensitive data is vigorously protected from unauthorized access and breaches.
Furthermore, the platform provides access to data 24/7, which is highly advantageous for businesses operating across multiple time zones and countries.
Another benefit of virtual data rooms is the ability to collaborate online with numerous users worldwide, enabling leaders to invite users to view and work on documents without traveling. It's like having a global conference room without meeting in person.
Finally, based on our observations, the global VDR market is booming, projected to reach $3.2 billion by 2026. These statistics indicate that more and more companies are choosing data rooms, meaning that the software benefits outweigh its costs.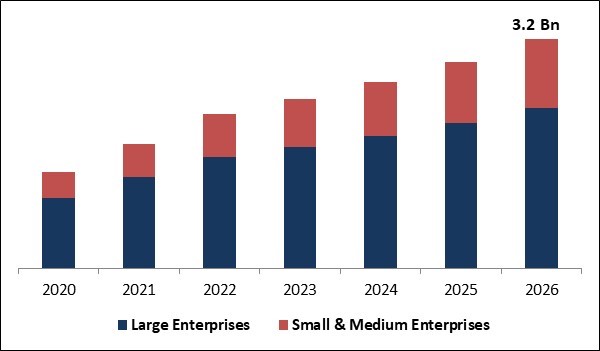 Virtual data room pricing models
VDR providers' pricing structures vary, and they also adhere to different virtual data room pricing models. Not understanding the fee model may lead to significant discrepancies between the initial budget and the final invoice.
Here are the most common types of virtual data room premium pricing structure:
Per-user
The user-based data room cost approach is very common and suits most projects with a clearly outlined number of expected participants, meaning the pricing depends on how many users are engaged in different transactions for example diligence processes. For example, the per-user model is a comfortable solution for a corporate repository for a small to medium-sized organization. You can use the bulk user feature to add many users at once and save time.
Some VDR vendors only offer clients a limited number of users, while many other data room services offer the opportunity to add unlimited users to the deal room.
Price range: from $100 to $250.
| | |
| --- | --- |
| ✅ Pros | ❌ Cons |
| Perfect for projects with a small number of participants | Expensive for multi-party deals |
| Flexibility in terms of the number of users | Additional costs for extra users |
Storage volume
Compared to per-user or per-page pricing, the storage-based fee model is much more flexible. The user can store any number and type of files, as long as the amount of data doesn't exceed the volume limit.
Price range: around $75 per GB.
| | |
| --- | --- |
| ✅ Pros | ❌ Cons |
| Good for companies with smaller data volumes | Pricey for businesses exchanging heavy data |
Usage duration
The data room cost will vary depending on how long the VDR will be active. Long-term projects tend to be more budget-friendly, as many providers offer special rates to permanent and semi-permanent users.
Price range: depends on the project duration.
| | |
| --- | --- |
| ✅ Pros | ❌ Cons |
| Inexpensive for short-term projects | The cost may be higher if projects take longer than expected |
Flat rate
With fixed virtual data rooms tariff plans, the administrator selects the most applicable arrangement based on the number of users, storage capacity, number of projects, and the feature set. In some cases, it is possible to add extra services for an additional fee and switch between different tariff plans.
The flat monthly fee pricing is the most popular with many users, as it offers a predictable cost without unwanted additional fees.
Price range: from $200 to $1000 per month.
| | |
| --- | --- |
| ✅ Pros | ❌ Cons |
| Predictable cost | May require additional fees for some features and services |
| One of the most transparent data room pricing models | – |
Yearly plans
Finally, data room providers offer a yearly subscription. Companies who frequently use data rooms will find this choice the most convenient and cost-effective since they can save around 25-30% compared to a monthly membership.
| | |
| --- | --- |
| ✅ Pros | ❌ Cons |
| More cost-effective compared to paying monthly | Might be a financial burden for some businesses |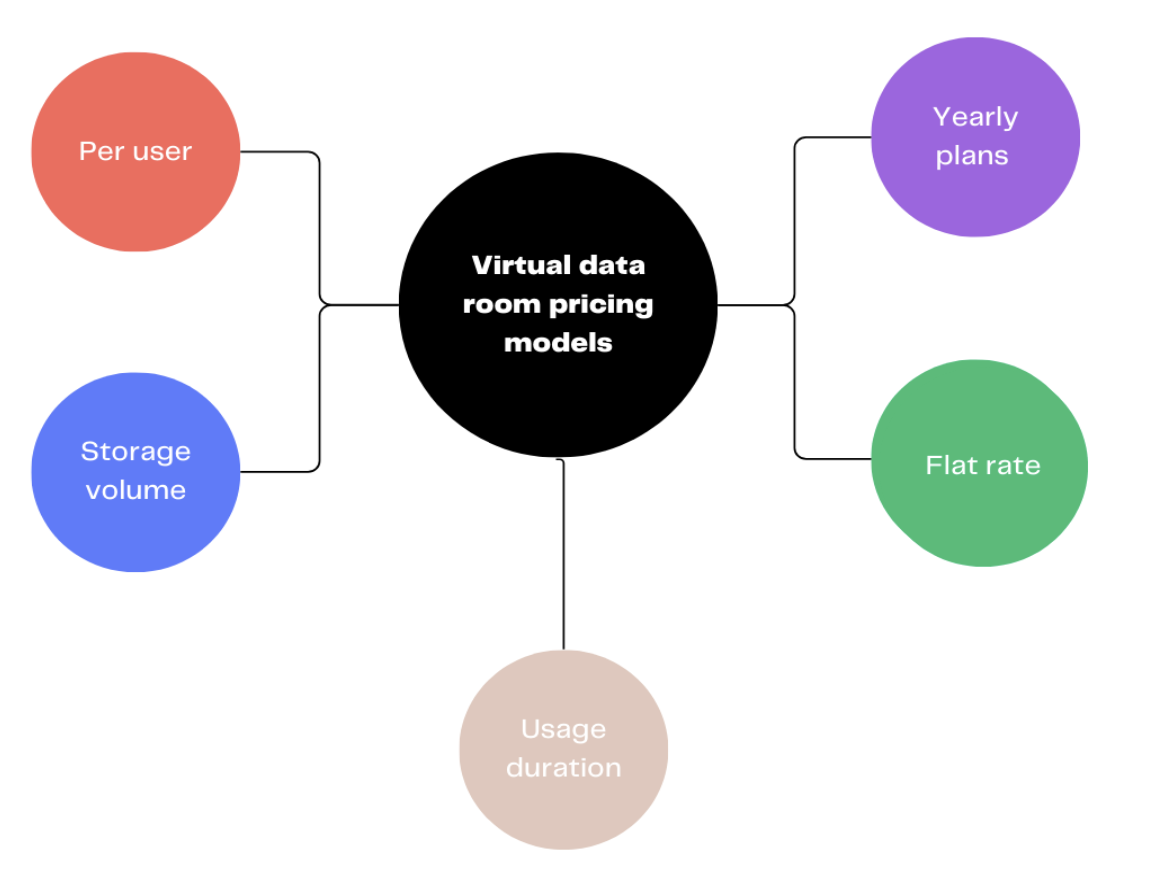 Identifying the most suitable pricing structure for your needs
Choosing the wrong data room could be costly for a business, both financially and in terms of security. So, it is essential to take the time to understand the specific needs of your business and its data before selecting a data room pricing model.
Consider your expected data volume: a law firm with hundreds of client files, documents, and contracts will likely need a data room with a larger document storage capacity. In this case, a storage-based pricing model may be expensive, while a flat rate pricing might suit better.
Evaluate the level of security required: if you work with highly-sensitive data, you should focus on security features —the more of them, the better. Here the choice of price structure can be different. For example, one vendor may offer storage-based pricing with highly sophisticated security mechanisms, while another offering flat-rate pricing may employ less effective security measures.
Consider project duration: if you need the software only for a short period, a different pricing structure may be more suitable than a yearly plan.
Consider the number of users in your data room: the per-user pricing option may be best for a small team of core users. Yet, a flat fee model may be better if you anticipate an influx of users soon.
Do you need flexible options for your business in light of the above factors? Look no further than iDeals. Its solutions at competitive pricing ensure you pay only for what you need. With a focus on every detail, iDeals provides clients across industries with the best cost-efficient service, whether you need data rooms for due diligence or restructuring. Plus, iDeals is the expert's choice — why settle for anything less?
Hidden costs in VDR pricing
When selecting a data room, it's crucial to keep in mind any additional expenses. It will help you determine if the product is worth your investment.
Hidden fees may include payments for additional users, exceeding storage limits, technical support or personalized features, and even potential price hikes after a promotional period.
Ask your potential VDR provider about additional fees or service charges to avoid surprises. Some providers may even waive these fees.
By thoroughly researching and understanding the costs involved, you ensure that you get the most out of your VDR experience.
Virtual data room providers' pricing structures comparison
Now you can compare pricing plans of the top virtual data room providers and see which one suits you best:
| | | | |
| --- | --- | --- | --- |
| Company name | Pricing plan | Free trial | Price |
| iDeals | Monthly subscription | Yes, 30 days | Inquire for quote |
| Intralinks | Per-page | No | Inquire for quote |
| Datasite | Per-page | No | Inquire for quote |
| BlackBerry Workspaces | Monthly subscription | Yes | From $15/user/month |
| BrainLoop | Monthly subscription | Yes | Inquire for quote |
| Onehub | Monthly subscription | Yes, 14 days | From $15/user/month |
| CapLinked | Monthly subscription | Yes | From $149/month |
| ForData | Monthly subscription | Yes, 14 days | From €165/month |
| Ansarada | Monthly subscription Storage size | Yes, 14 days | From €39/user/month From $399/250 MB/month |
| ShareVault | Monthly subscription | Yes | Inquire for quote |
How do the best virtual data rooms price their products
Let's take a look at how some of the top virtual data rooms out there work in terms of pricing structure.
1. iDeals Solutions pricing
Pro: one project, five administrators, unlimited guest users, and a storage of 10 GB maximum for small and mid-size projects with a 30-day free trial.
Business: one project, five administrators, guest users, and a storage of 250 GB maximum for small and middle projects with a 30-day free trial.
Enterprise: multiple projects, unlimited administrators, guest users, and flexible storage with a dedicated project team for large projects.
The company offers three possibilities:
You can find more about the iDeals pricing details at the company's website.
2. Intralinks pricing
The Intralinks virtual data room functions on a custom, per use case pricing plan. The company doesn't share its pricing information publicly, but you can get in touch with them for a custom quote.
According to online reviews, the price of the company's services starts at $25 per month. Generally, Intralinks is known as a more expensive VDR provider.
3. Datasite pricing
This is one more company that is known as a premium segment provider. There are no pricing details available on its website, so you have to get in touch with the company for a personalized quote.
4. BlackBerry Workspaces pricing
The company offers three subscription plans with no price details:
Send: for individual needs in online file sharing
Collaborate: for small businesses size in short-term projects
Secure Plus: for mid-size businesses in short- and long-term projects
According to customer reviews, prices start from $15/user/month.
5. BrainLoop pricing
The company offers a free trial period. For pricing information, please sign up on their website and provide your company details for a personalized quote.
6. OneHub pricing
The company provides four pricing plans with a 14-day free trial:
Standard plan — $15/user/month ($12.50 if billed annually)
Advanced — $25/user/month ($20 if billed annually)
Data Room Edition — $375/month ($300 if billed annually)
Unlimited Edition — $575/month ($500 if billed annually)
7. CapLinked pricing
The CapLinked data room works with two pricing plans, for teams and enterprises:
Team Plan: $149/month with a free trial period
Enterprise: Since the details of this plan are not public, you should get in touch with the company for a personalized quote
8. ForData pricing
The company offers three pricing plans with a 14-day free trial and the option of a personal plan:
VDR Light: €165/month (€162 if billed annually)
VDR Basic: contact the company for a personalized quote
VDR PRO — please contact the company for a personalized quote
9. Ansarada pricing
The company provides two types of pricing models:
Flat monthly fee with a 14-day free trial:

90°: €39/user/month
180°: €99/user/month
360°: For this plan, you need to get in touch with company and ask for a personalized quote

Storage size: starting from $399/250 MB/month
10. ShareVault pricing
The company offers three pricing plans (ShareVault Express, ShareVault Pro, and ShareVault Enterprise). There's also a free trial option available. However, as there's currently no access to public data on the pricing plans, you have to get in touch with the company's sales team for a custom quote.
Selecting the best-suited option
When choosing a data room, don't just go for the cheapest option. Why? Your business may benefit more from a more expensive data room with more complex features. Furthermore, it's important to consider the long-term impact of the solution on your operations.
Instead of focusing on the cost, the users should consider:
How long will the project take?
In some cases, it is challenging to foresee the exact timeframe for a project. The best practice is to allow at least one extra month on top of the initial expectation to go through the deal with comfort.
How big is the organization?
A large multinational company requires much more support and processing power than a small local firm. Although many data room providers have options for all company sizes, some cater exclusively to a particular category.
Which features are a must-have?
Digital data rooms can automate numerous processes and make managing multiple deals simultaneously easy. With that said, not all features will provide the same value to a project. The best practice is to outline the company's technical requirements and capabilities, as well as data room expectations, before selecting a VDR.
What is the provider's field of expertise?
A data room provider's client portfolio can offer a good insight into the VDR's competence in certain segments. This way, a real estate company is better off going for a real estate data room.
How user-friendly is the VDR?
Easy access to the needed documents at the right time is key. The user will not appreciate elaborate hardware and software solutions, helpful support, and a wide-range feature set if the end product is difficult to use. Good virtual data rooms provide a user-friendly, intuitive interface, and work on mobile devices or any platform.
Is it possible to switch plans?
It is wise to consider virtual data room providers that allow upgrading and downgrading between virtual data room tariff plans. Changing plans comes in handy in many scenarios, for example, when mergers and acquisitions enter the integration stage or when a company breaks off to form several smaller firms.
How much does a virtual data room cost?
When it comes to virtual data rooms pricing, it is essential to go for a practical and straightforward option. Taking advantage of free trial periods and selecting the data room provider beforehand can significantly benefit the deal.
Final thoughts
Choosing the best data room for your use case is no easy task. As you can see, there are plenty of stellar options to choose from — and quite a lot of factors you should take into account as regards your business needs. That said, we hope this article helps point you in the right direction.
Remember: do your homework and you'll never have to regret the choice you make.